Land Sales Update – June 2021
We are currently in the process of selling the next phases of land on the site; Larkfields and Woodlands Edge.
A total of 277 new homes will be built across these two phases, and we hope to be welcoming new house builders to the site later this year.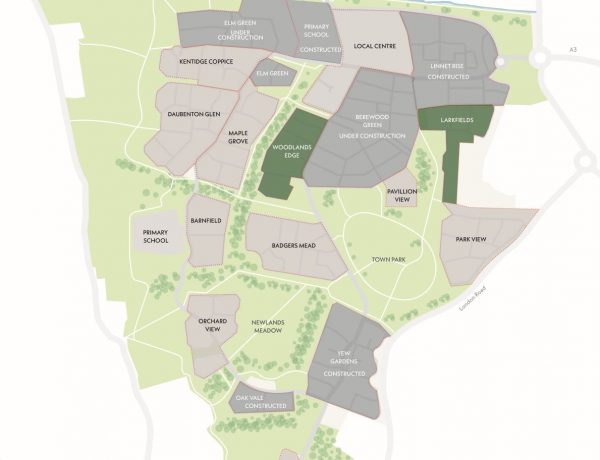 New Wildlife – May 2021
We are delighted that a pair of Little Ringed Plovers have chosen the banks of the River Wallington for their nesting season.
Little Ringed Plover are very small brown and white birds with distinctive yellow rings around their eyes. Their breeding habitat is open gravel areas near freshwater, including gravel pits, river edges and reservoir margins, where they nest on the ground on stones.
This protected species have not been seen on site before, so have been attracted by the improvements to the river.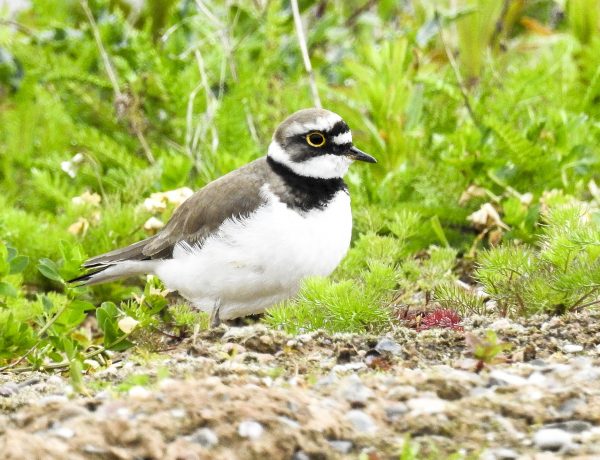 Infrastructure Progress – April 2021
The next major piece of infrastructure work to take place will be connecting up Marrelsmoor Avenue from Elm Green in the north to Oak Vale in the south.
The road will be complete in 2024 ready for the opening of the second Primary School, which is being built by Hampshire County Council.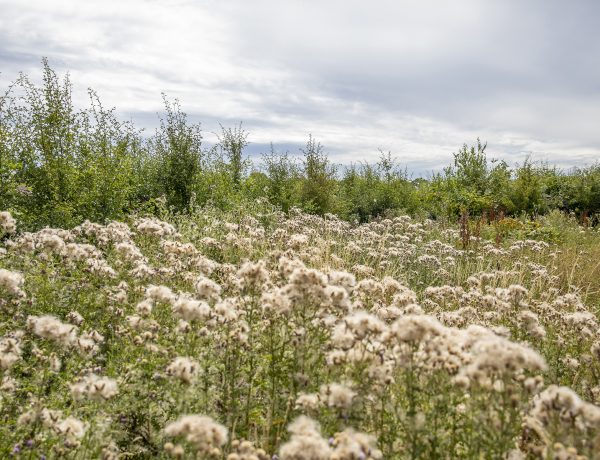 River Wallington Progress – March 2021
The River Wallington runs across the north of the site, and over the past year has been transformed from a small concrete culvert into a free flowing river.
New wildlife has already taken up residence, with a particular heron being spotted on the riverside daily.
As well as additional plants and landscaping, fully accessible paths and bridges are being installed so that everyone can visit and enjoy this wonderful feature.