Wednesday, September 1, 2021
We are delighted to be hosting a range of amazing activities for residents to enjoy as part of the Great Big Green Week which runs from Sat 18th – Sun 26th September.
Working in partnership with Havant Climate Alliance, we wish to raise awareness of the fantastic green spaces at Berewood and encourage everyone to use, love and protect them.
Full list of activities and booking information below:
*Family Wildlife Walk – Sat 18 Sept, 10 – 11:30am
Park Yoga – Sun 19 Sept, 10 – 11am
Wreath Making Workshop – Tues 21 Sept, 7 – 9pm
Candle Making Workshop – Thurs 23 Sept, 7 – 9pm
Wildlife Walk for Adults – Sat 25 Sept, 10 am- 12:30pm
*Wildlife Trust Meadow Sweep & Pond Dipping – Sun 26 Sept, 10:30am – 12noon & 1 -2:30pm
* Great for families! 
Please note booking is essential. For any queries contact us at berewood@graingerplc.co.uk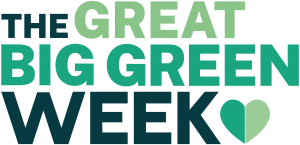 There are lots of other great events taking place locally, click to find out more!
For more about the GBGW please visit www.greatbiggreenweek.com