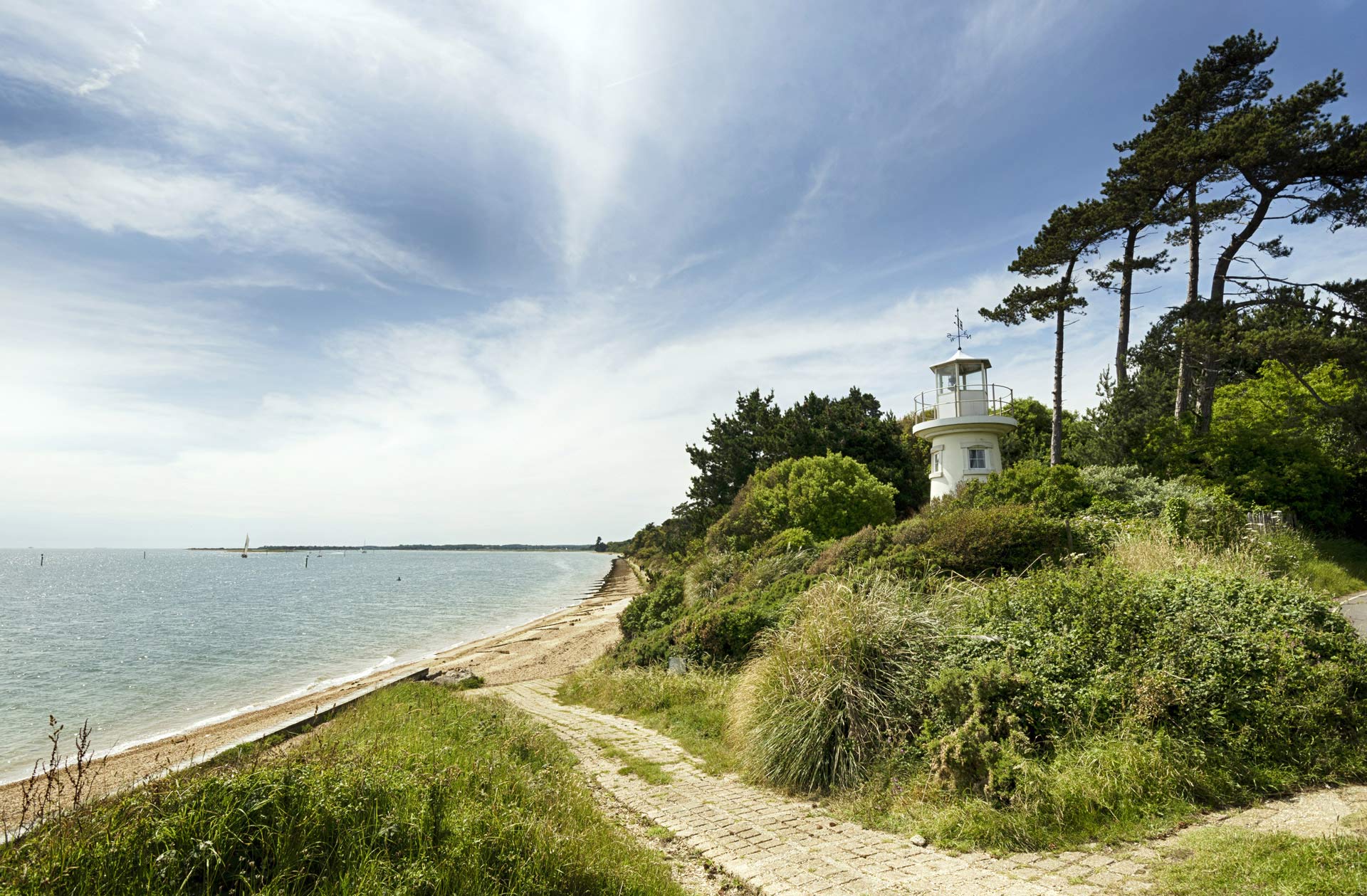 From coast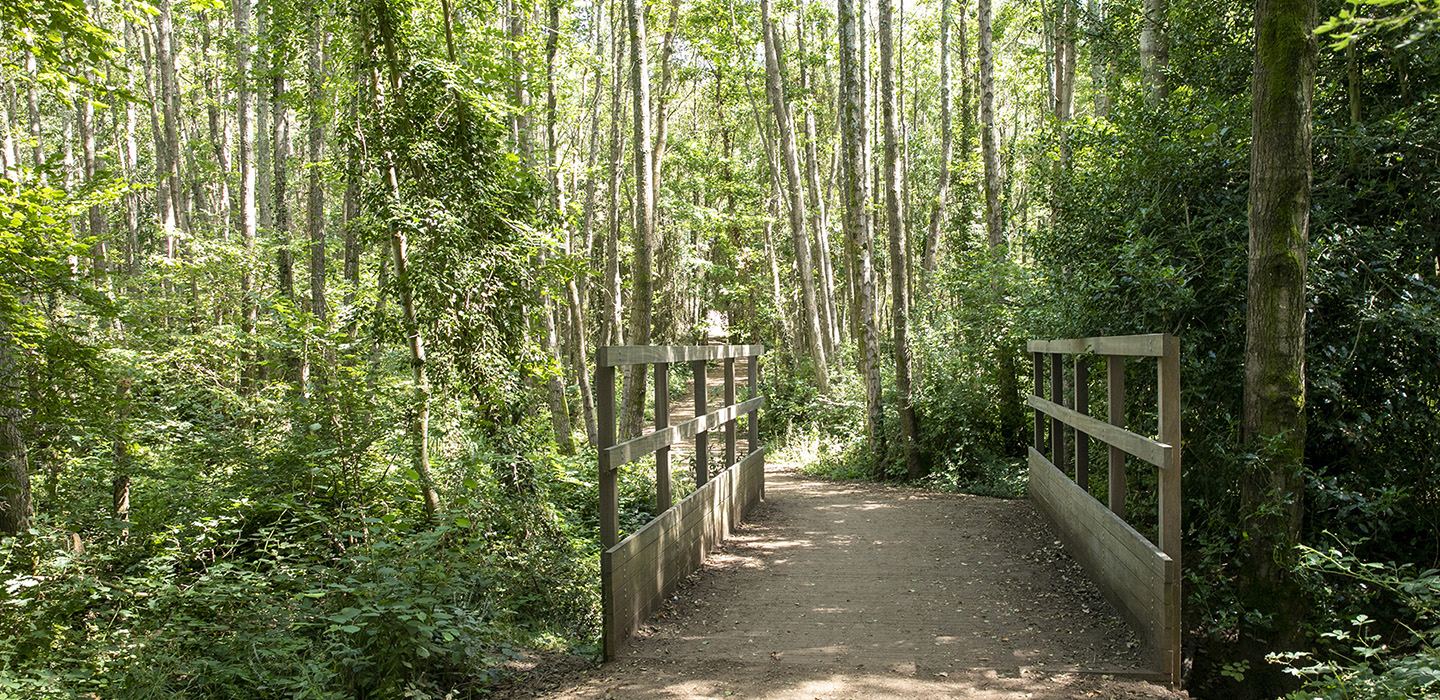 to countryside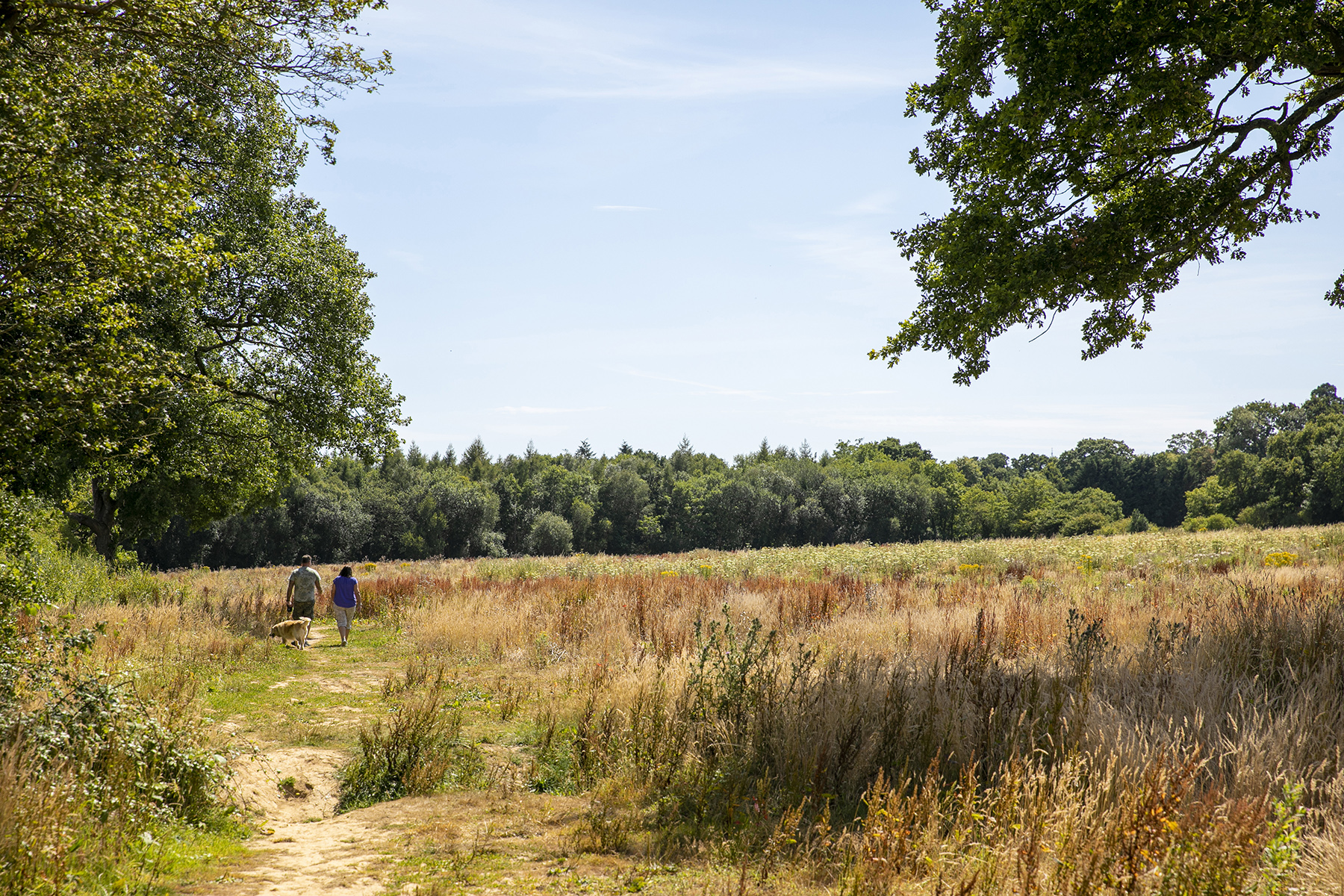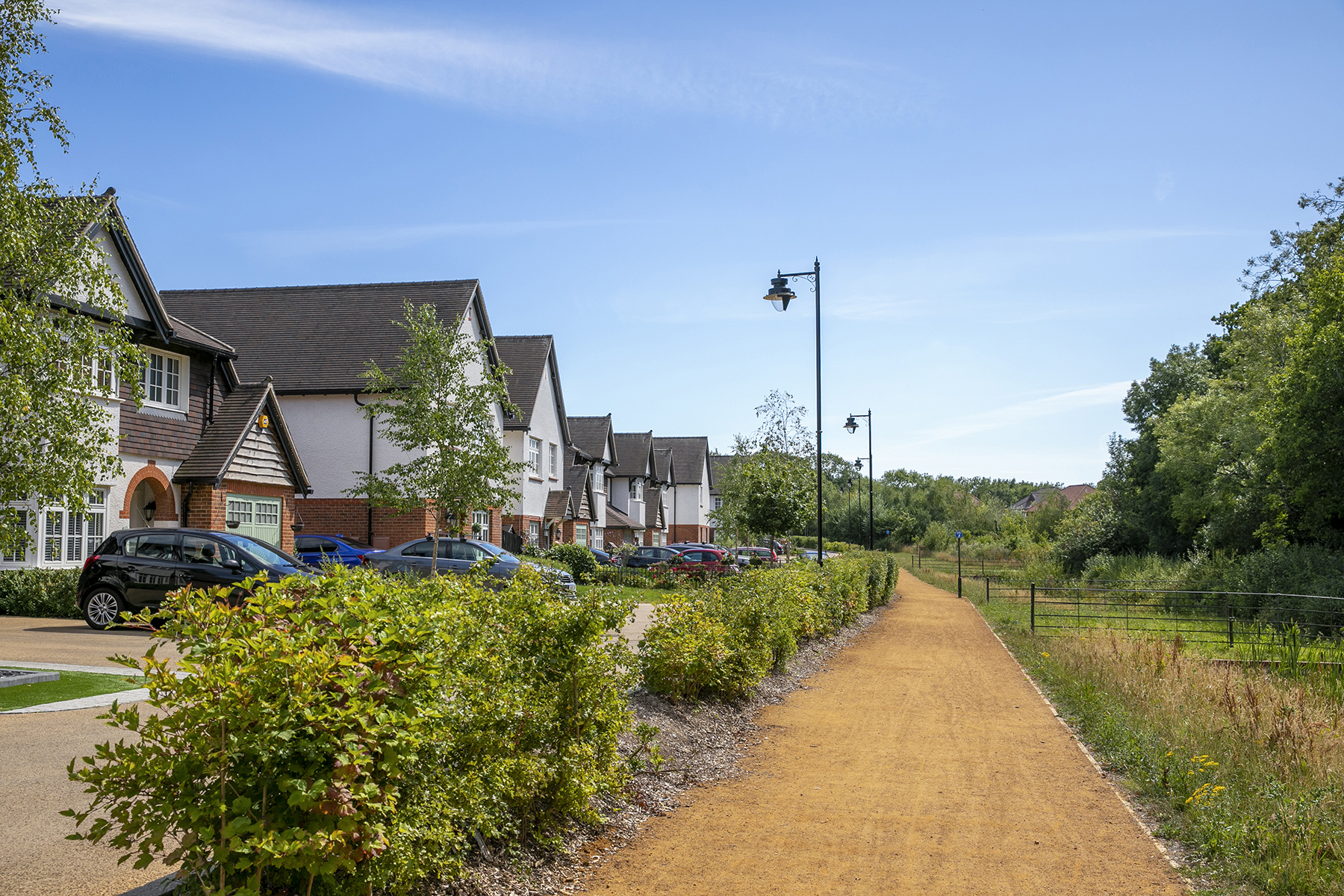 From coast
to countryside
The Vision and Masterplan
Berewood is a blossoming new neighbourhood in Waterlooville with a warm, welcoming community.
When complete the development will consist of at least 2,650 homes and a range of amenities creating a truly wonderful place to live; an industrial park, green spaces, formal parks and play areas, health centre, schools, sports and community facilities, nature reserves, and more.
With over 900 homes already built and occupied, the next phases are due to commence later this year.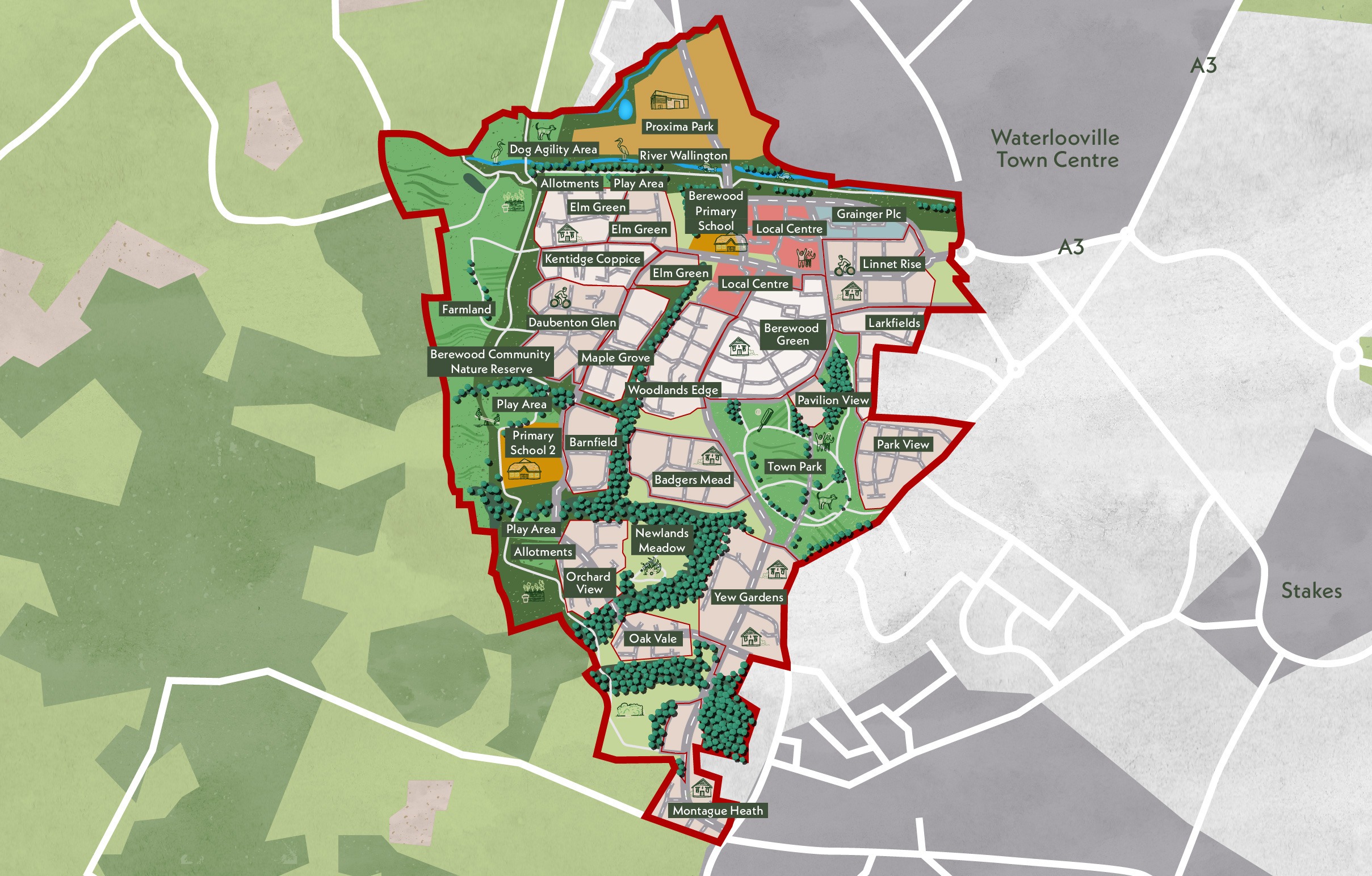 The River Wallington runs across the north of the Berewood site, and over the past year has been transformed from a small concrete culvert into a free flowing river.
New wildlife has already taken up residence, with a particular heron being spotted on the riverside daily.
As well as additional plants and landscaping, fully accessible paths and bridges are being installed so that everyone can visit and enjoy this wonderful feature.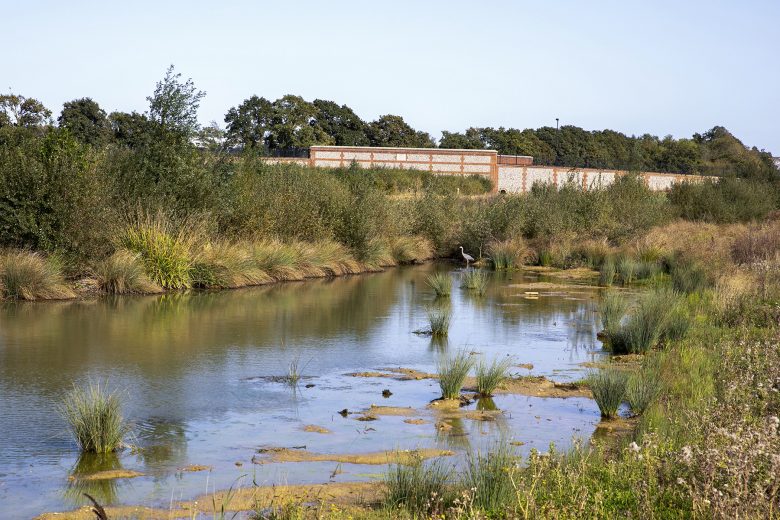 Explore the Berewood Community Nature Reserve
On your visit to the Berewood Community Nature Reserve you will find acres of woodland and open fields, including the beautiful Newlands Meadow, as well as the newly regenerated River Wallington which stretches across the north of the site.
Perfect for dog walkers, cyclists, and everyone wanting to get away from it all and enjoy some time in nature.