Thursday, November 4, 2021
Magrock are starting work building unit 320 at Proxima Park, located next to (west) of the unit currently occupied by Coopers Fire.
Work will commence on 8th November, with the first phase of stabilising the ground and pouring foundations taking approximately 6 weeks. Site operating hours are 08:00 to 18:00 Mon – Fri.
Further updates will be provided from Magrock as the project progresses: View & Download the Latest Update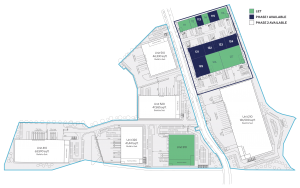 Should you have any questions or concerns please contact:
Chris Beattie, Project Manager
Call: 07384 218364
Email: chrisb@magrock.co.uk
Find out more about Proxima Park: www.proximapark.co.uk